Welcome to the Undergraduate and Clerkship Programs of the Department of Obstetrics and Gynaecology at Queen's University. The curriculum consists predominantly of Clerkship Rotations and Term 4, a 4-month course held beginning in January of the third year of the medical school curriculum. Reproduction is combined in Term 4 with endocrinology, gastroenterology and Medicine in Society.
Our Undergraduate Committee consists of:
For General Program Information please contact:
Julie Wimmer (Undergraduate Education Assistant)
Email: julie.wimmer@queensu.ca
Phone: x2139
Term 4
During this Term 4, students have whole class sessions covering the objectives outlined by the Association of Academic Professionals of Obstetrics and Gynaecology of Canada (APOG).
The same objectives are used for Core OB/GYN rotations during Clerkship. Term 4 also consists of expanded clinical skill opportunities. Traditionally these have been assignments as observers on Labour & Delivery and in our Clinics. We also offer a session for every student during Term 4 when they learn how to perform a pelvic examination. For this they work with women in our community ("Gynaecological Teaching Associates") and the opportunity is a practical learning experience.
Clerkship
Ob Gyn Clerkship is a 6-week rotation and is a combination of Obstetrics and Gynecology including inpatient gynecology, ambulatory clinics, OR and labour & delivery.

We currently have 3 regional rotations: Humber River Hospital, Peterborough Regional Health Centre and Brockville General Hospital. While at Humber River and Peterborough (3-week blocks) students complete the Obstetrics component of the rotation and Brockville is predominantly a gynaecology rotation (2-week blocks).
Orientation is held the first day of the rotation and is comprised of a meeting with the program director and program assistant and attendance at labour and delivery and gynaecology procedural simulation sessions.
Assessment consists of daily assessment forms (Elentra based) submitted by staff and residents throughout the block and meetings with the course director at the mid-point and at the end of the rotation. Each student is required to complete one Mini CEX and must pass the exit exam to successfully complete the rotation (passing grade is 60%).
The Ob Gyn Clerkship Course page is located on Elentra for students to review and refer to throughout their rotation.
https://elentra.healthsci.queensu.ca/community/clerkshipobsgyn
Looking forward to meeting you!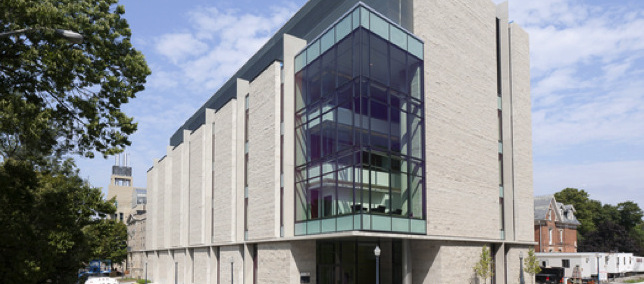 The Queen's University School of Medicine offers a four-year program leading to the degree of Doctor of Medicine.
Observerships are offered in clinics, labour and delivery and in the OR. Please contact Julie Wimmer if you are interested arranging an observership.
Updated: November 9, 2018
All electives are processed through the Undergraduate Medical Education Office and applications must be submitted tho the AFMC Student Portal.