Thank you to all presenters and attendees for another successful James A Low Research Day!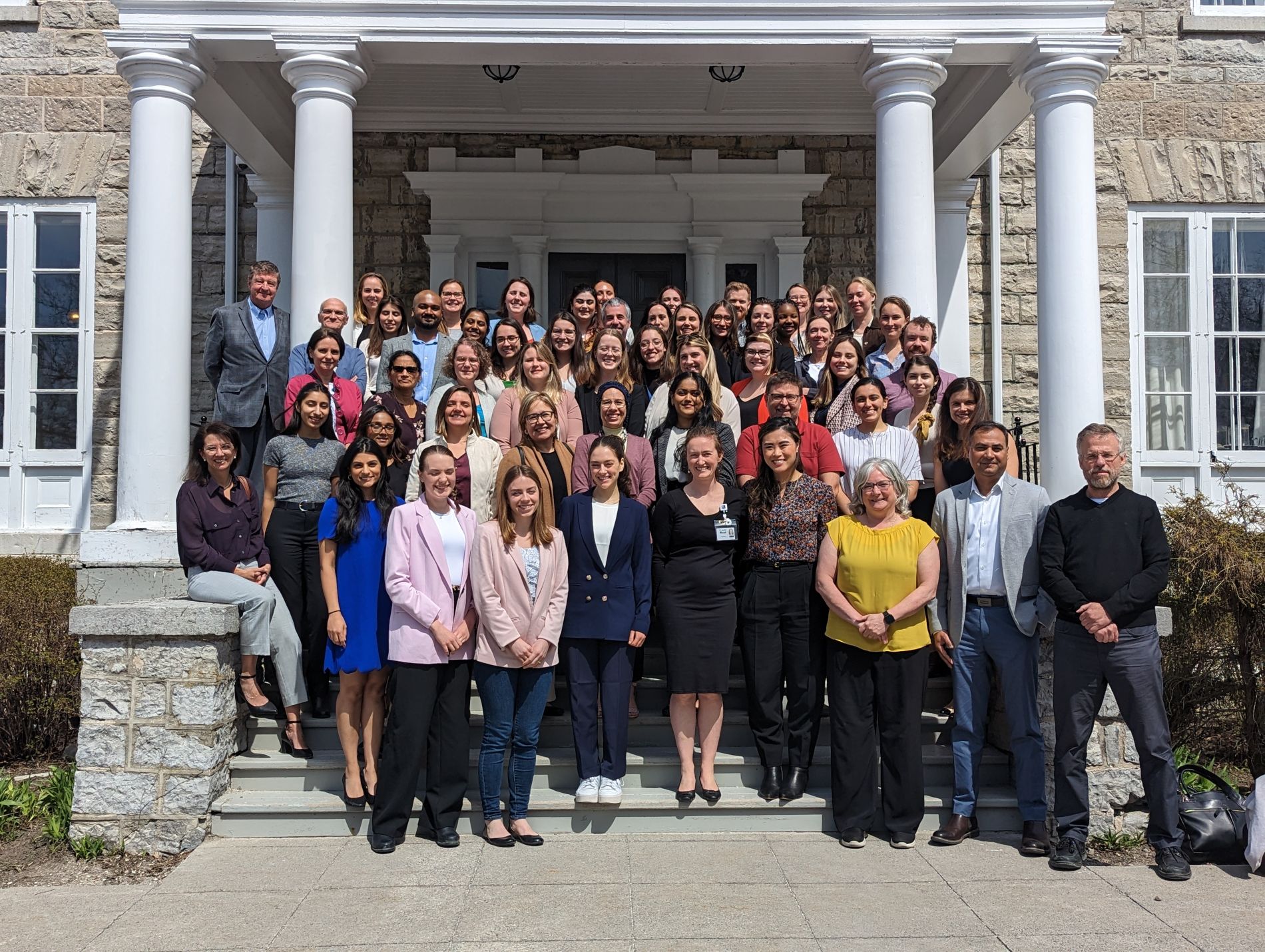 Congratulations to our top presenters!
Oral Presentations:

Poster Presentations:

1st Place

Katie Zutautas
"Presence of Tertiary Lymphoid Structures in Endometriosis"

1st Place

Nakeisha Lodge-Tulloch
"Innate immune reprogramming in mothers and their offspring following an inflammatory pregnancy in a murine and human model"

2nd Place

Lauren Brown
"Investigating the impact of valproic acid on placental development in CD-1 mice"

2nd Place (Tie)

Gabrielle Fava & Alexa Toews
"The role of inflammation-induced pregnancy complications in subsequent risk of maternal cardiovascular and metabolic disease"

Ainsley Johnstone
"Should women who screen GDM-negative and give birth to a macrosomic baby complete an HbA1C test before discharge from the hospital?"
Can we learn more about what happens when lactating persons receive an mRNA-based COVID-19 vaccine?
Measuring Protein in Breast/Chest Milk
The objective of this research is to determine whether vaccine-derived protein from mRNA-based COVID-19 vaccination leads to detectable protein in breast/chest milk. We will use a method called SIMOA digital ELISA to detect these proteins in samples from days one through fourteen following vaccination. 
You will be asked to collect milk samples at multiple timepoints:
Before you receive your next COVID vaccination
Immediately after you receive your COVID vaccination
For the next 2 weeks after your vaccination
 You are eligible if you are:
Currently lactating (breastfeeding/chest feeding/pumping)
Age ≥ 16 years
Planning to receive an mRNA-based COVID-19 vaccination while lactating
Willing to collect milk samples over a 3-week period