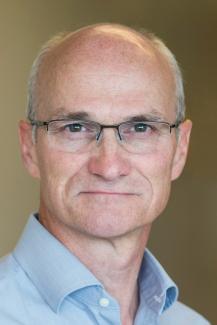 Welcome!
On behalf of the Department of Obstetrics and Gynaecology at Queen's University, Kingston, Ontario, I welcome you to our home page.
Queen's University was founded by Royal Charter on October 16, 1841 and we are proud to be part of one of Canada's finest universities. Queen's maintains one of the top ranked undergraduate medical schools in the country and is noted for being the first medical school in Canada to allow women to enter medical studies. 
The heritage of our department is long and distinguished, dating back to the inception of Queen's Medical School in 1854. Currently, the Department of Obstetrics and Gynaecology is a well established department of sixteen geographic full time physicians, one Professor Emeritus, one associated Assistant Professor, one associated Basic Scientist, and support staff. 
The department maintains active divisions of general obstetrics & gynecology, gynaecologic oncology, maternal fetal medicine, reproductive endocrinology and urogynecology. Recently, new subspecialists in the areas of maternal fetal medicine, urogynaecology, and adolescent and paediatric gynaecology have further enhanced our department.
The department supports the tripartite vision statement of the Faculty of Medicine:
Creation of Knowledge (Research)

Transference of Knowledge (Education)

Application of Knowledge (Clinical Activity)
Research is supported and encouraged at all levels throughout the program, including undergraduate summer student research projects, critical inquiries conducted throughout a resident's postgraduate education and research directed through our departmental divisions. The James A. Low Research Day is held each year to highlight the year's progress in research. 
Our department is actively involved in undergraduate, postgraduate and continuing medical education. Our residents have been uniformly successful in passing their Royal College examination. They are also equally well prepared to pursue either the general practice of obstetrics and gynaecology or to go on to subspecialization and academic medicine. 
The Department of Obstetrics and Gynaecology at Queen's continues to adapt and evolve as rapidly as the changing nature of our specialty and the health care environment in which we function. Clinically, our department participates in a programmatic manner within the auspices of the South Eastern Ontario Academic Health Sciences Centre providing tertiary and secondary care for the region. 
We continue to adapt, evolve and innovate. Enjoy your tour of our department!
Yours sincerely, 
Graeme Smith, MD, PhD, FRCSC
Head of Department